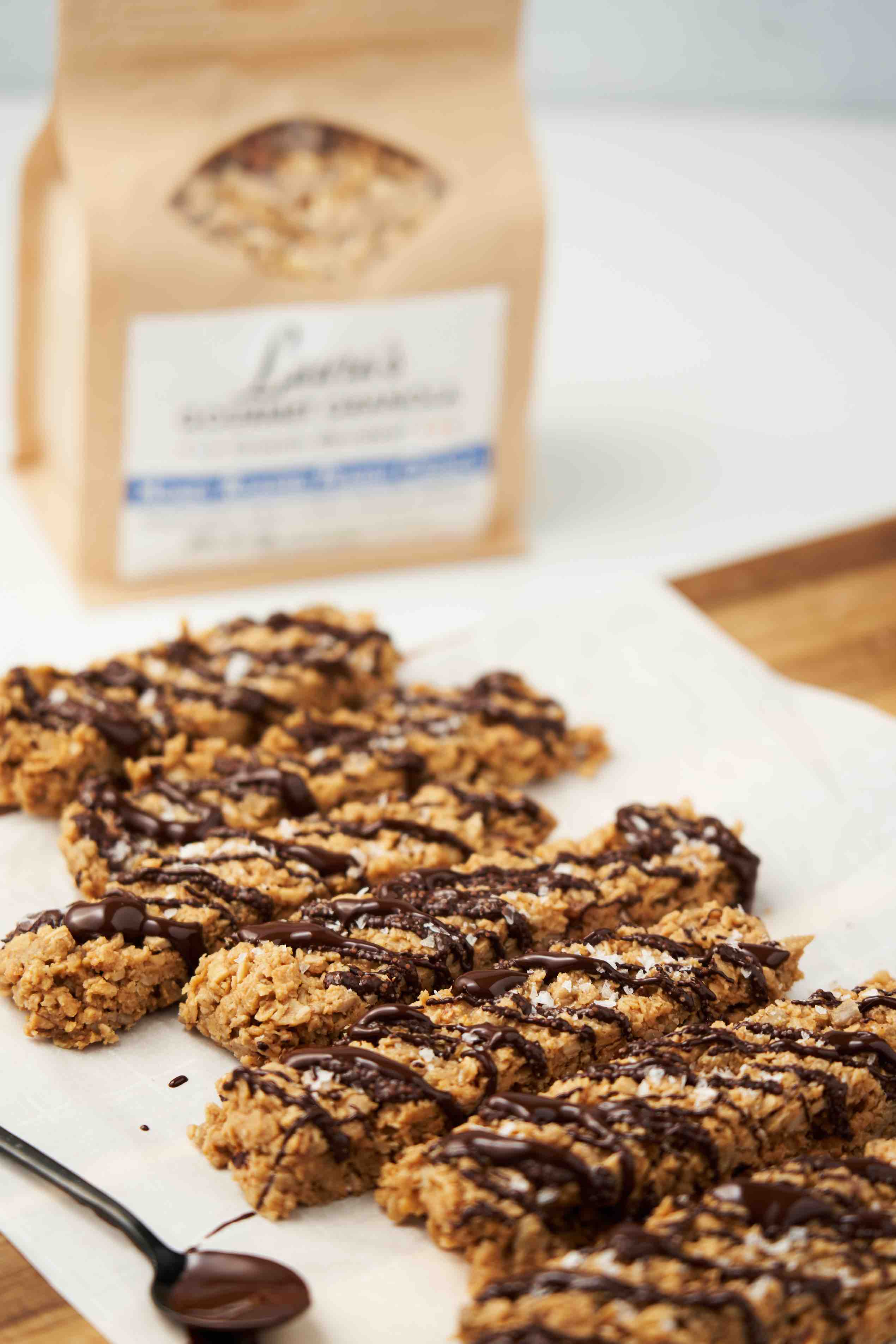 Honey Roasted Peanut Crunch No Bake Bar with Dark Chocolate Drizzle
Honey Roasted Peanut Crunch No Bake Bar with Dark Chocolate Drizzle Recipe
By Laura Briscoe
Prep time:
90 minutes, including chill time
Servings:
8 bigger bars or 16 small squares
Ingredients
239 grams Nut Butter - Peanut, Cashew or Sun Butter
318 grams Honey Roasted Peanut Crunch (can sub Dark Chocolate Crunch)
70 grams Pepitas, toasted, finely chopped
397 grams Dark Chocolate, melted
Instructions
1. In large bowl, combine nut or seed butter, granola and pepitas. Combine well, adding enough water to allow for complete mixing. Spread into a sprayed and parchment or foiled lined 6 x 9 pan.
2. Melt chocolate and spread over top. Sprinkle with coarse sea salt.
3. Freeze for one hour, or refrigerate overnight. Cut into desired size squares or bars. Will hold, refrigerated and covered up to two weeks.
Notes