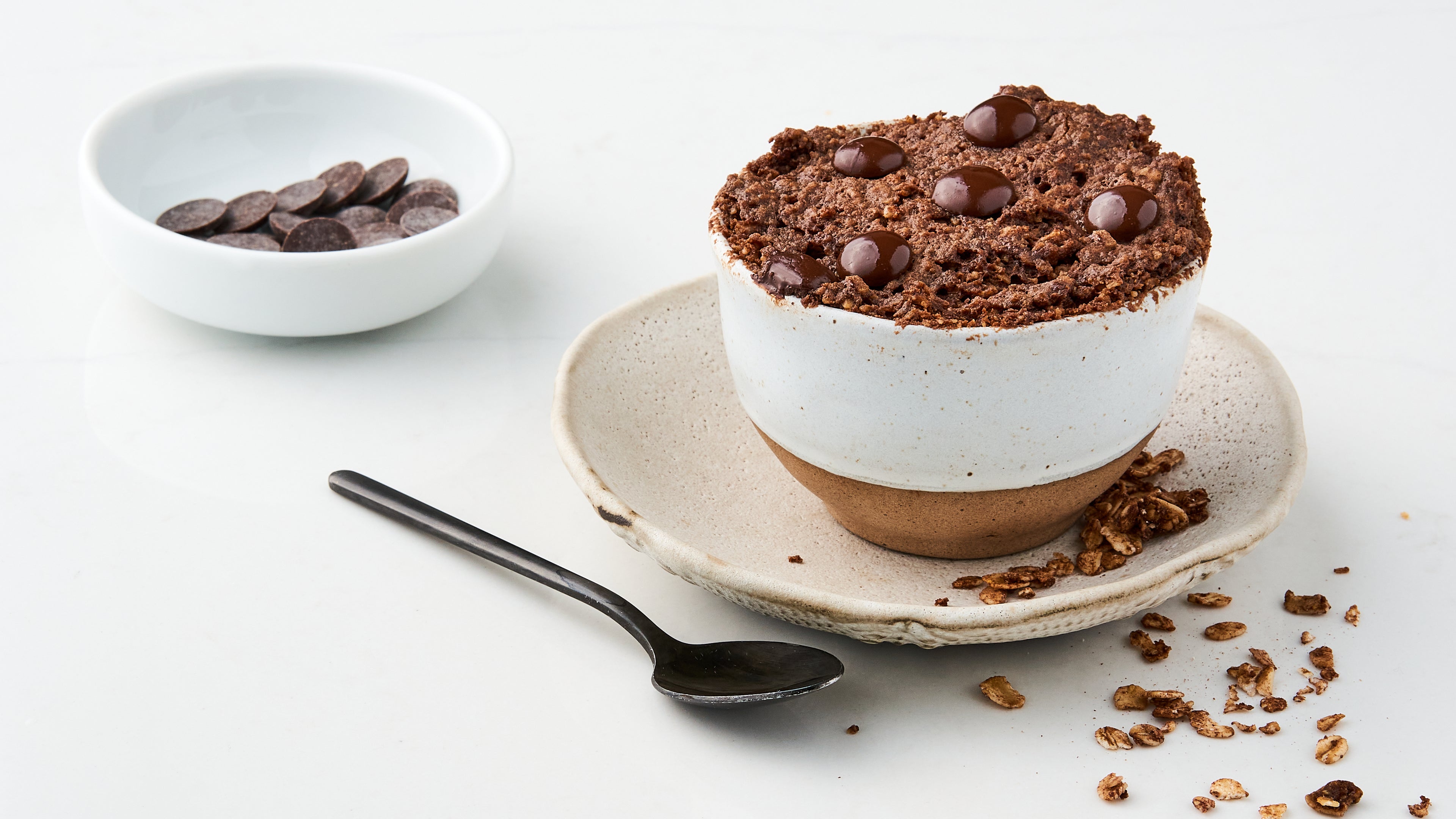 Dark Chocolate Crunch Mug Cake
Why should mugs be reserved for hot chocolate drinks when they can be so much more? At Laura's Gourmet, we believe you should bake in anything you want AND make a dessert that serves only one. Basically, you can have your OWN cake and eat it, too!
Dark Chocolate Crunch Mug Cake Recipe
By Chef Laura Briscoe
Ingredients
2 T (1 oz) unsalted butter (plant based ok)
2 T brown sugar or brown sugar substitute
1/2 cup Dark Chocolate Crunch, Laura's Gourmet Granola
1/4 cup Chocolate Protein powder
1/4 teaspoon baking powder
pinch of Kosher salt
1/4 cup vanilla almond milk, unsweetened
1/2 teaspoon vanilla extract
1/4 cup dark chocolate chips
Instructions
Place granola into a food processor and crush until fine. Set aside.
Place butter into a microwave safe mug and melt on medium power for 45 seconds
Add sugar and stir to combine
Add crushed granola, protein powder, baking powder, salt, almond milk and vanilla extract and stir until well combined, smooth and lump free.
Stir in all but 1 T of the chocolate chips. Top the batter with the remaining chocolate chips.
Microwave for 90 seconds, then hold for another minute. Allow to cool slightly before enjoying.
Notes